In honor of October being Domestic Abuse Awareness Month, (so fitting it falls on the same month as Halloween, that holiday where everyone wears a mask and dresses as their favorite villain and you never know if you are going to get tricked or a treat, but if you dance really nice, look cute or sing a little song you might get lucky and get a treat the day after Halloween. Make sure you check it for razor blades though)………. Aaaaany way back to what I was saying about being happy words don't have calories. I used to be an anorexic/bulimic, and although I no longer starve myself I still have a real thing about my weight. With all the words I have had to eat since I met James I would weight 300 lbs by now if they had calories.
With no further ado, analogies or rambling I thought I would share some of the misconceptions (judgments, lets be honest here, I was making judgments about victims of abuse) I held about domestic abuse before I was ever abused.
"A man would only ever hit ME once. I would be outta there so fast his head would be spinning." but as I pulled myself back up on the seat of the truck after he had strangled me to the point of blacking out, I was asking myself, "Is strangling abuse?" My mind was saying, "You have to leave". My heart was saying, "I have to fix this." I did not leave, in fact I lost count of how many times he hit me. I stood there, while he explained to me that, it wasn't abuse, it wasn't like he came home and beat me every night. Besides a real man would have hit me a lot sooner.

"Women who stay in an abusive relationship are weak"

  In fact women who stay in abusive relationships are incredibly strong. They endure what an average person never could and they usually deal with it all alone, too ashamed to admit it is happening.
"A woman should never allow herself to be put in the position of being dependent on a man"  I never allowed myself to become dependent on James, I didn't know that a man would purposely sabotage a woman's vehicle (people still look at me like I must be crazy when I tell them James would stay up at night disabling my vehicle so it would break down on my way to an important function).  The woman does not allow anything, it is so subtle and gradual it happens before they realize it or if they realize it is happening, they have no idea how to stop it. If a man is determined to make you dependent on him you really are helpless to stop it unless it is something you are looking out for and when you are in love with someone you never suspect they would do that to you with the intention of controlling you.
"A woman should always make sure she has her own money and bank account." Silly me, I thought the woman had some say, that she could refuse to give her money to the man. I was used to being in relationships where the couple discussed finances and made joint decisions on large purchases and the budget. I was accustomed to putting my foot down and the man respecting my opinion. Hahaha I had no idea how many different ways there are to manipulate a person out of their money. Bank account?
There was no way I could foresee losing my job because I didn't have a vehicle and was reliant on James for a ride to and from work and he wouldn't drive me to work and not having a vehicle because he had sabotaged it. Or discussing how I would cover the cost of something but he would pay me back and then have him deny ever borrowing the money. 
"If a man I am with ever cheated on me I'd have his balls on a chain around my neck and he would be kicked to the curb. Once a cheater always a cheater. I compete for no man." 

Again, I assumed I would be with a normal red blooded man, not a reptile with no feelings and a talent for lying so convincingly he was up for an academy award. (not really)

"She must like it because she keeps going back or stays with him, they both are sick" 

Once again there are so many reasons why a woman stays and none of them are because she likes being beaten and abused. I am sure when I said this I was a homeowner and had a job too. I was very capable of taking care of myself and my child. It is a whole different ball game when you don't have a job, no furniture, would be homeless if you left,  and you have no support system. I also never thought my family would ever let me homeless, but they sure nuf did!

"It can't be that bad if she stays." 

this is where we go back to how strong these women are, how seriously they take their commitments and responsibilities, and how proud they are; it is terribly hard for a strong woman to admit she is being abused.

"Abused women are uneducated and have no job skills because if they did, they would leave."

Truth be told, most abused women are highly educated and very capable, in fact they are less likely to see the abuse coming because they have a false sense of security because they ARE so independent and capable.

 

Abused women come from an abusive childhood as do the abusers.

Wrong wrong wrong, yeah some of them do, but many of them come from loving two parent homes where they were nurtured and taught respect and they never witnessed any form of abuse. Victims and their abusers come from all cultures, ages, backgrounds and socioeconomic classes.
It isn't really abuse if it isn't physical, words can't hurt you. 

When in fact, the abuse almost always starts with the words first and the deepest scars, the ones that sometimes never heal, come from words.

"No man would ever dictate who my friends are and when I can go out and with who, any woman that allows that is weak and needs to stand up for herself. Ha! I would love to see any man try to stop me from doing what I want to do!" Said before I learned that there are psychopaths out there who will disable your car so you can't leave, and yeah I was suspicious when it kept happening but who would do something like that?? and any one I told my suspicions to looked at me like I was nuts. And once it starts happening how do you get away? I walked miles just to prove he could not keep me locked up, I refused to accept it, but I was helpless to stop it and the friends drifted away.
"There are resources for victims of abuse, if they really want to leave there is help out there for them." 

Boy was I ever wrong! there are not near enough beds in shelters, and even if you do manage to get a bed, most shelters only let you stay 30 days, not near long enough to have your life back together. Welfare in Canada only pays $610/month, you have PTSD, likely have some illness because you are run down, you can't possibly start a new job when you are crying, paranoid, not sleeping, on meds for your nerves and any number of other issues you are dealing with. Let alone that most women leave with nothing and are facing a lengthy legal battle.

"The cops are there to help, they will take the abuser away and she can get a restraining order to keep him away." 

Restraining orders aren't worth the paper they are written on. They only work with law abiding people, a narcissist sees them as a challenge. If an abuser wants to get you, he will find away. The cops will not remove him from the house unless you have obviously been physically abused, he can steal from you, torture you mentally, refuse to leave the house even though you have repeatedly asked him to and the police will not help you. You are told to serve him with an eviction notice or take him to civil court. 

"If she is in such danger why doesn't she leave?"

  

THE most danger time in an abusive relationship is when the victim decides to leave. 70% of domestic homicides happen within 2 years of the victim leaving their abuser.

"Abuse is an "anger management problem" the abuser loses control and the victim must not know when to walk away from the fight." 

Abuse has nothing to do with the abuser "losing control", he is very capable of controlling his anger. If someone came to the door while he is beating his partner he could shut it off like a switch and be Mr Congeniality. The couple can be out and having a great time but as soon as they get home or on the way home he switches on the anger. He is perfectly capable of controlling his anger. She does not provoke his anger, she can try everything in her power to avoid his anger and appease him, refuse to take the bait, but if he is itching for a fight, he is going to have a fight and there is nothing she can do to stop it.

"If a guy gets jealous he really loves the woman."

  

Jealousy has absolutely nothing to do with love and everything to do with control and ownership of a person.

"I am good at judging someone's character, I would never get taken in by an abuser, the minute a man starts to control me I kick him to the curb."

Those guys were amateurs! abuser wannabee's ; I had no idea what a really abusive man was like, I had never dealt with someone without a conscience or moral code of conduct.

"A narcissist, what is a narcissist again? oh yeah, that guy who fell in love with his own reflection. I would never get involved with a narcissist! I hate egotistical guys, used car salesman types or pompous lawyers, they turn me right off."

 

Narcissists are MUCH more dangerous and toxic than simply being an egotistical asshole, the devil never arrives wearing red and carrying a pitch fork, he comes dressed as your soul mate, and makes you feel like the luckiest girl in the world.

"I have nothing to lose by giving him a second chance."

 

Even when you have nothing left materially, and you think you have hurt all you can hurt and cried all the tears in your body; you always have more to lose, you can always hurt more and you always have more tears.

"I would recognize a psychopath, they all look like ……………. well they all look like ……psychopaths! I am careful about my safety and would never put myself in the position of being with a psychopath" We all know a psychopath or two or 6, they are all around us, they do not have a scarlet "P"

tattooed on their forehead. They don't wear ski masks or hockey helmets, they don't sneer at you and hiss, they aren't all in jail. In fact most of them avoid jail their whole lives, avoid detection all together, they just leave a trail of destruction behind them where ever they go and victims in a heap on the floor wondering what the hell just happened. I did not know that people actually exist who do not have a conscience, no guilt, no remorse, no empathy. There are people in this world that do not have a "good side" . There are people in the world who can not change or be rehabilitated. There is not good in every one.
The biggest lie I told myself and the hardest one to accept was wrong was that everyone has good in them, you just have to dig sometimes.
The truth is
There are people on this earth who do not, never have had; a good side.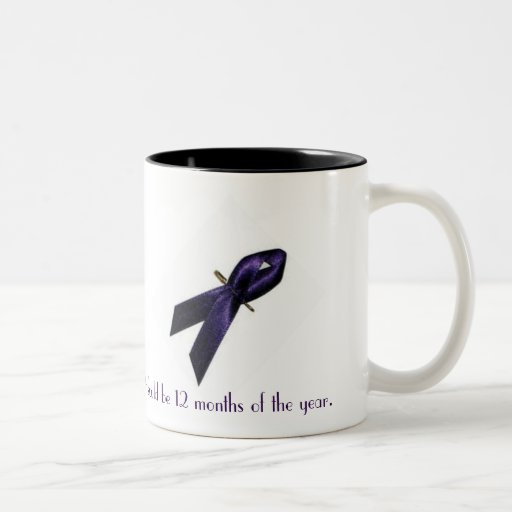 You can buy a coffee mug to help raise awareness by following this link